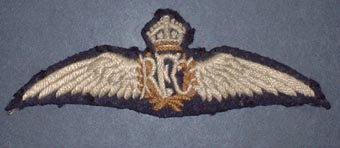 1918 2 Sqn RFC Pilot

No 2 Squadron RFC, Hesdigneul, near Bethune, Pas de Calais
Lt. Montgomerie's diary 1917-18
No 2 Squadron at the time was equipped with the Armstrong Whitworth FK8 "Big Ack" crewed by a pilot and an observer/gunner. The Squadron operated in a reconnaissance and artillery support role with occasional bombing duties. Lt. Montgomerie's diary recounts the typical pattern of the Squadron's work with many entries detailing map references and artillery units for which he was directing fire.
1917

Dec 12th
Arrrived Boulogne in evening and came to Bethune next morning.

Dec 13th Thurs
Arrived at Sqdn in the evening, having waited in Bethune all day. Went to 'C' Flt mess.

Dec 14th Fri
Reported and posted to 'A' Flight. Just had a look around the aerodrome.

Dec 16th Sun

Just looked around again and found my way about. Did three practise landings at Auchel in the morning with Captain Bethell.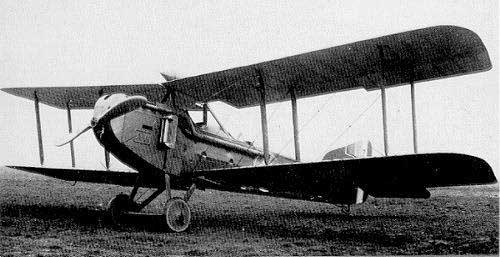 Armstrong Whitworth FK8 "Big Ack"

Dec 18th Tues

Did Artillery patrol for 2 hours with Capt. Salt in morning – first look at the line. Weather was very misty. Practice photos in the afternoon with Salt.

Dec 19th Wed

Weather 'dud' and didn't do anything except start map and do a few classes.

Dec 20th Thurs

Carried on on the ground.

Dec 21st and 22nd ditto

Dec 23rd Sun

Received parcel of sweets from Mother.

Dec 24th Mon
Art patrol in the morn with Salt. Mist at 400 feet.

Dec 25th Tues

Did nothing all day. Had Xmas dinner and all the mess ' went west'. 'C' flight repulsed with 6 casualties.

Dec 26th Wed

Did nothing but ground work.

Dec 27th Thurs

Ground work again.

Dec 28th Fri

Shoot [1st] with 20 SB with Salt as observer. Just got V out and ran out of petrol.

Dec 29th Sat

Visited 323 Batt with Dunkerly in afternoon – also 125 South African Batt.

Dec 30th Sun
Went to 1st/5th East Lancs for 4 days liason in La Bassée area. Lived at 'Kingsclere' at Battn HQ. Went round line with Lt. Dick. Battn area was on both sides of canal. Slept in the orderly room.

Dec 31st Mon

Went round southern sector with Lt. Dick in the morning. Visited Brickstauks [No11] where Sgt. O Leary won the VC. Saw the Bosche 800x off down the canal – Dick had a shot at him but it was too misty to sight well. Went round tunnels. Returned past Kingsclere and went to north of canal. Visited another Coy there and then went back to lunch. Sat in in the afternoon.



1918

Jan 1st Tues

Went round southern area in the morn and saw nothing in particular. Stayed in for the afternoon. Gothas passed over to bomb Bethune in even. Bosche [Germans] shelled with 'gas' shells Orchard keep – roughly 600 rounds during night [about 400 yards from where I slept].

Jan 2nd Wed

Had a look at gas shelling and picked up three souvenirs. Shells had a very musty odour and several officers and men were slightly gassed. Orchard Keep cook house was hit, and the small cemetery just opposite. Did nothing in the afternoon. Saw 'Death or Glory' sap.

Jan 3rd Thurs

Came out in the afternoon and Bosche [Germans] shelled Orchard Keep when we crossed the bridge. Watched it for a short time from Harley Street. Returned to Sqn and found parcels with news that Barron was safe till 30 th April. [Refers to farm manager in New Zealand].

Jan 4th Fri

Tried to shoot in the morning with Heney with 237 SBs so CI. Went up again and tried saloos [sic] but only got a few corrections. Visibility was not good. Had no lunch in consequence and had tea at Berthas. Archie holed my leading edge in one place.

Jan 5th Sat

Art patrol in morning with Heney. Archie got us in about eight places from direction of Bois de Birge. Poor visibility. Most of the time I did from now to end of month was on AW B285

Jan 6th Sun

Did 'successful' shoot with SB (Heney was my observer). Archie was very active, and we dropped our bombs on La Bassée which he resented. Got 'ticked off' by Major for doing shoot low down, in future work to be done above 7000 feet.

Jan 7th Mon

Weather was dud and we had no excitements.

Jan 8th Tues

Weather again dud and we had nothing in particular.

Jan 9th Wed

Weather still 'dud' and nothing to report. I was orderly officer.

Jan 10th Thurs

Art patrol in morning with Heney. Cloudy and windy. Was Archied over Gorre at 1,800 feet and this is quite abnormal. Pressure failed in rear tank.

Jan 11th Fri

Did nothing in particular. Weather was dud.

Jan 12th Sat

Did nothing all day, and watched flare dropped by Major and General Shephard in evening. Just a month since I came to France.

Jan 13th Sun

Feeling rather rotten and only brought Major's machine from Auchel with AM Fry as passenger. Very good day but we have no CB [counter-battery] shoots. Just a month since I came to Sqdn, and received the diary from Al in the mail [Montgomerie's sister]. Several accidents to machines, though not serious.

Jan 14th Mon

Snowed in the morning. Cleared in the afternoon about three but did not go up. Sent passage refund back to Hursley. [indecipherable] to Gran. McLeod straffed and brought [down] the Provin sausage. It did not burn and it was a stout stunt on those machines [AWs].

[McLeod was mentioned in despatches for bringing down an observation balloon (at Provin) nr. Bauvin 7 miles behind the lines. Incident mentioned in RFC Communiqué 122 - observer Lt. Thompson]

Jan 15th Tues

Due for 'early show' but weather was 'dud'. Very windy and drizzle all day. Nothing exciting happened.

Jan 16th Wed

Blowing a gale till 12. Cleared about 3 and McLeod went over La Bassée and M Gst[sic]. Archie killing 2 from 50 feet [sic], and observer downed several more . Elevator controls shot on one side and he returned at 200 feet over trenches. [McLeod and his observer, attacked an Archie site that had been firing annoyingly at them, strafing the crew]. Started new map of northern area.

RFC Communiqué 123

January 16

High wind and rain all day made flying practically impossible. 2nd Lt. A A McLeod & Lt. A W Hammond, 2 Squadron, attempted an artillery patrol and fired 225 rounds at an anti-aircraft gun and a group of men near La Bassée, and dropped two bombs on La Bassée.


Jan 18th Thurs

Double shoot on BW 16 with 234 and 237 SBs. Heney ranged 234 and I did the rest. No Archie at all, but two hail showers and a good deal of mist. Fenn-Smith and Cornforth shot down at 10.25 near Hulluck but in our lines. Both killed, probably a shot from the ground or may have been two Huns – fire broke out, and bombs went off. Smith had one of our machines and nearly took mine as his own flight was short of machines.


Jan 19th Fri

Successful shoot with 234 on BW 45 –during early show. McLachlan observer. High cloud but good visibility. Dropped bombs on Auchy. Went to Smith and Cornforth's funeral at Choques in afternoon.

Jan 20th Sat
Successful shoot with 234 and 162 SBs on BW 29 with McLachlan. Passed through two showers of rain. Brig Gen Shephard killed 19/1/18 in a Nieuport at Auchel. He span into the ground from 1,000 feet – reason is not known, he was a splendid pilot, probably some control broke, though very unlikely.

Brig. Gen. Gordon Strachy Shephard DSO, MC, Chevalier L d'H, Commanding I Brigade RFC, KWF 19 Jan 1918 on a Nieuport 24 serial B3610. Buried at Lapugnoy Military Cemetery. Aged 32.


Jan 21st Sun

Attended General Shephard's funeral. Many 'brass hats' present and a large collection of motor vehicles. Buried near Auchel and Canadian Scottish provided bag pipes and firing party. Went up at 3.15 to shoot on BW 8 with 327 but it got dark too soon and they stopped twice [sic].

Jan 22nd Mon

Did not go up today, Homersham of 'C' flight had his goggles broken by a piece of Archie and was only scratched. CO orders McLeod not to cross the line, he has not done any work previously only played about over the line.

Jan 23rd Tues

Tried to fire on Bruay aerial range, but clouds were at 600 feet. Had a show of AW, RE8, SE5, Camel for benefit of officers 125 Brigade. Yankee B Gen and Major Gen were present as well as 125 Bgde staff. Camel and SE5 did a few dives but low mist prevented 'stunting'.

Jan 24th Wed

Early show but mist was at 2000 feet till near end, and we saw nothing. Supposed to move into Nissan huts but have not – they have six inches of mud around them.

Jan 25th Thurs

Early show as I was late starting yesterday. Thick ground mist which was very pretty with sun light on it, especially about 5,000 feet. Mist lasted over two hours, as I did no work. Fired on Bruay aerial range this afternoon. Bosche [Germans] bombed Bethune this evening and passed over here also.

Jan 26th Fri
Misty till noon. Went up at 1 pm to shoot with 237B, on TC 78, but mist returned and stopped shoot before I got V [sic] out. Could hardly see to get back to aerodrome. Shifted from my billet to go in with Jenkinson, instead of going into Nissan hut.

Jan 27th Sat

Maj. Gen. Salmond [Commanding the RFC in France] flew over to visit Sqdn. Went up to try a shoot but mist was too thick. Dropped bomb on Auchy and fired gun in that vicinity through mist. Wyborn put up his 1914 ribbon and mess celebrated the occasion.